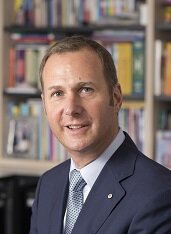 Professor Michael Kidd, President of the World Organization of Family Doctors - Keynote Wednesday 15 June 17:00-18:30
Professor Michael Kidd is the president of the World Organization of Family Doctors (WONCA).  Michael is an Australian family doctor, primary care researcher, medical educator and author. He is the Dean of the Faculty of Medicine, Nursing and Health Sciences at Flinders University.  He is a past president of the Royal Australian College of General Practitioners and was previously Professor of General Practice at The University of Sydney. He is a council member of the Australian Government's National Health and Medical Research Council, and is a member of the board of Australia's national mental health initiative, beyondblue. 
See abstract here
---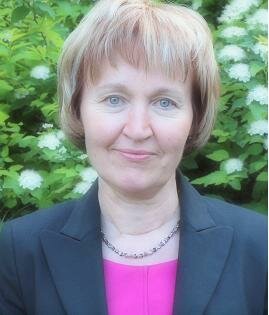 Professor Kaisu Pitkälä, MD, PhD. - Keynote Friday 17 June 14:00-14:45
Kaisu Pitkälä is a professor at the University of Helsinki and as a chief physician at the Helsinki university central hospital. She is a specialist of geriatrics, general internal medicine and family medicine. She has been involved in several professional appointments in the field of geriatrics: she has been the president of the Finnish Geriatrics Society, vice president of the Finnish Gerontological Society and vice president of the European Academy for Medicine of Ageing Society. She is the board member of Finnish Alzheimer Research Society.
Her main research interests are in geriatrics, particularly comprehensive preventive or rehabilitative approaches among frail older people. She has conducted nine randomized controlled trials examining effectiveness of various comprehensive interventions on frail older people: dementia, delirium, loneliness, malnutrition, disability, and cardiovascular risk factors. In the field of dementia, she has investigated several preventive and rehabilitative approaches. Comprehensive geriatric assessment and tailored treatment proved to be effective in improving cognition and quality –of-life among patients suffering from delirium. She conducted a trial among lonely older people showing that socially stimulating activities may improve their cognition. In addition, a case coordinator and tailored treatment for dementia couples shown to be effective in postponing institutionalization of patients with dementia.
Meet Kaisu Pitkälä here - and in Copenhagen on Friday 17 June !!!
See abstract here


---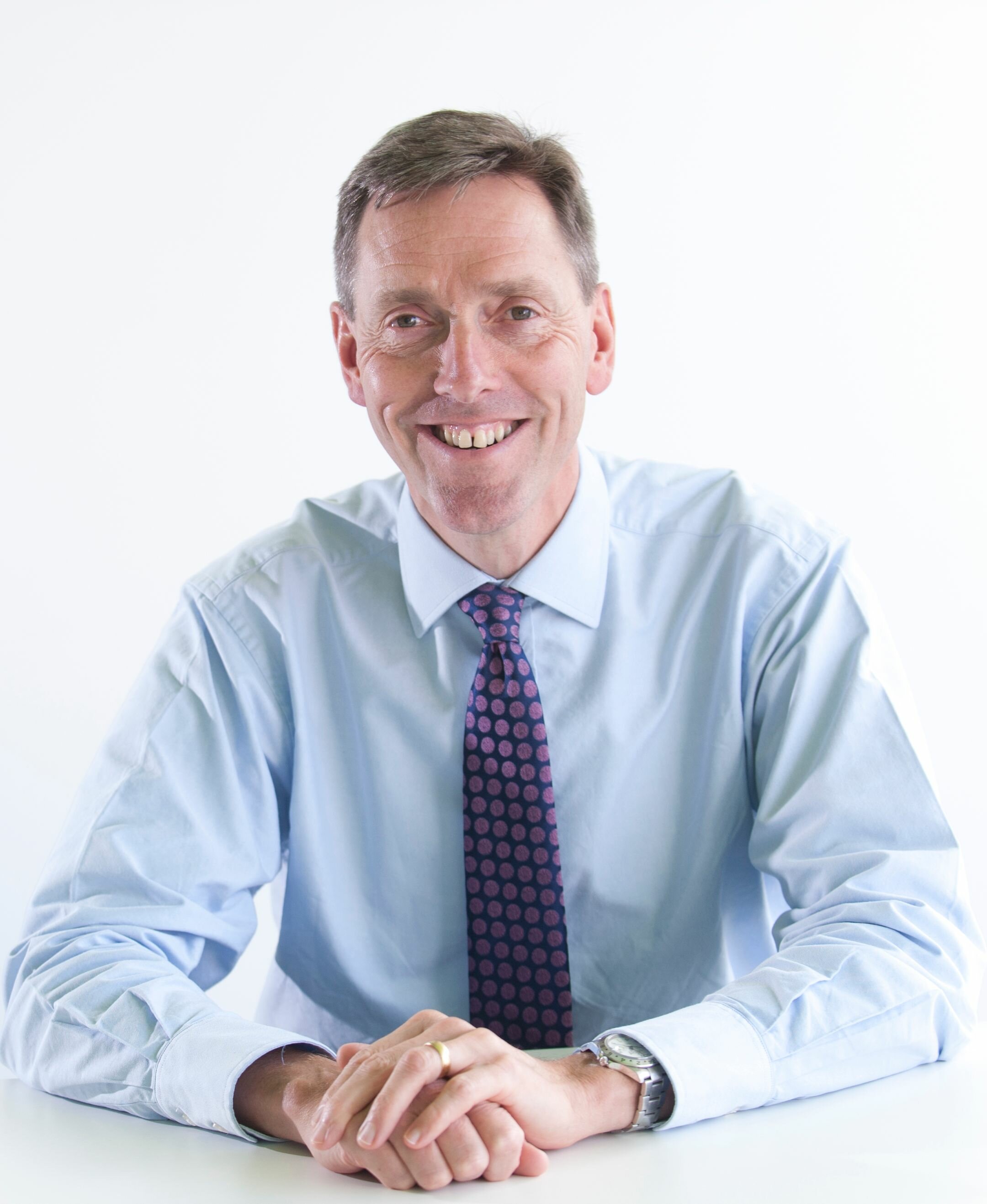 Professor Martin Marshall - Keynote Thursday 16 June 14:00-14:45
Martin Marshall is Professor of Healthcare Improvement at UCL and leads Improvement Science London, an initiative to promote and embed the science of improvement across both the health service and academic sectors. Previously he was Director of R&D at the Health Foundation, Deputy Chief Medical Officer and Director General in the Department of Health, and a clinical academic at the University of Manchester.
He has been a GP for 24 years, now serving an inner city community in Newham, East London. He is a fellow of the RCGP, RCP and FPHM, and was a non-executive director of the Care Quality Commission until 2012.  He has over 190 publications in the field of quality of care and in 2005 he was awarded a CBE in the Queen's Birthday Honours for Services to Health Care.
See abstract here


---

Professor Martin Roland - Keynote Friday 17 June 09:00-09:45
Professor Martin Roland directs the Cambridge Centre for Health Services Research (CCHSR) (www.cchsr.iph.cam.ac.uk), a joint research centre between the University of Cambridge and RAND Europe.  He was Professor of General Practice in the University of Manchester for 18 years and was a practising GP for 35 years. In 2009, he moved to the Chair of Health Services Research at the University of Cambridge. Professor Roland's main research interests are developing methods of measuring quality of care and patient experience, and evaluating interventions to improve care in the NHS.

In 2015 Professor Roland chaired a Commission on the Future Primary Care Workforce which was established by the Secretary of State for England. The Commission's report, published in 2015 includes recommendations for an expanded multi-disciplinary primary care workforce, expansion of GP federations and networks to enable general practice to operate at larger scale, closer relationships with specialists, and expanded IT links between primary care, community care and specialists.
See abstract here 


---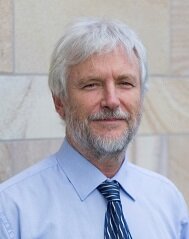 Professor Paul Glasziou FRACGP, PhD - Keynote Thursday 16 June 09:00-09:45
Paul Glasziou is Professor of Evidence-Based Medicine at Bond University, Queensland, Australia, was a part-time general practitioner for many years, and the Director of the Centre for Evidence-Based Medicine in Oxford from 2003-2010. His key interests include identifying and removing the barriers to using high quality research in everyday clinical practice.
Professor Glasziou has authored over 250 peer-reviewed journal articles and seven books related to evidence based practice: Systematic Reviews in Health Care; Decision Making in Health Care and Medicine: integrating evidence and values; An Evidence-Based Medicine Workbook; Clinical Thinking: Evidence, Communication and Decision-making; Evidence-Based Medicine: How to Practice and Teach EBM; and Evidence-Based Medical Monitoring: Principles and Practice.  He is Chair of the RACGP's Handbook of Non-Drug Interventions Project Team, which initiated through the Quality Care Committee following his 2010 Stuart Patterson Lecture.
See abstract here 


---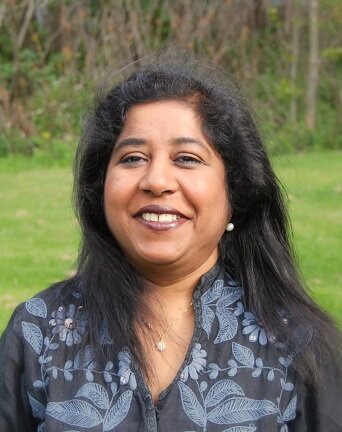 Dr. Bernadette Kumar - Keynote Saturday 18 June 09:30-10:30
Bernadette Kumar is a graduate from India in medicine with a residency in Surgery (1988) with a doctorate in Epidemiology and Public Health from the University of Oslo, Norway (2006). In December 2010 she was appointed Director of the Norwegian Resource Center for Minority Health Research and in February 2013 she was appointed Associate Professor in Global Health at the Institute for Health and Society, University of Oslo.
Kumar has several years' international experience working for UNICEF, WHO, WFP, World Bank and NORAD in Southern Sudan, Somalia, North West Kenya, West Bank and Gaza, North Korea and China (1989-2000), Bhutan where she has held positions both in midlevel management, as a technical expert and consultant. Kumar has held various positions at Health Directorate, advisor Norway-China Health Agreement (2002-2005), Senior Advisor attached to the Royal Norwegian Embassy in New Delhi - Norway India Partnership to reduce child mortality (2007-2009) and Senior Advisor/Project Coordination Reform - preventive Healthcare (2010). 
Kumar's research has focussed on migration and health. In 2000, she coordinated and led the first ever Health Survey among immigrants in Oslo (Oslo Immigrant Health Study) that led to the completion of her doctoral dissertation on 'Ethnic Differences in Obesity and Related Risk Factors for Cardiovascular Disease', at the University of Oslo in 2005. This was followed by a post doctoral research fellowship at the Institute for Psychiatry, University of Oslo, to study the relationship between chronic disease and mental health (2006 -2008). She is also the principal author of ''The Oslo Immigrant Health Profile' (2008),commissioned by the National Institute of Public Health, Norway. Kumar is the co-editor and author of Text Book on Immigrant Health in Norway: Flerkulturelt folkehelsearbeid (Fagbokforlaget 2009)
See abstract here 


---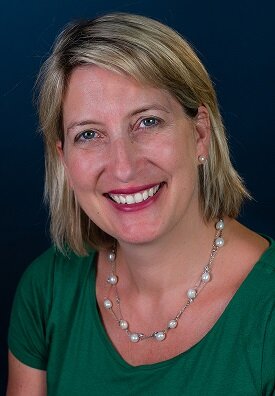 Dr. Katherine D. Rouleau MDCM, CCFP, MHSc. - Keynote Saturday 18 June 09:30-10:30
Dr. Rouleau is a family physician at St-Michael's Hospital in Toronto. She holds the rank of associate professor with the Department of Family and Community Medicine at the University of Toronto (DFCM) where she is director of the Global Health Program. Her clinical practice focuses on the care of underserved and marginalized populations including newly arrived Canadians, homeless individuals, HIV positive individuals and persons suffering from persistent and severe mental illness.
Internationally, her activities have focused on collaboration to support the development of family medicine in low and middle-income countries. Since June 2015, Dr. Rouleau is director of the Besrour Centre at the College of Family Physicians of Canada, a hub of international collaboration to advance family medicine globally. Her academic activities focus on global health and global health education, capacity-building in primary care and family medicine, medical education and leadership.
See abstract here

Meet Katherine Rouleau here - and in Copenhagen on Saturday 18 June!!!
---