Held Tuesday 14 June to Wednesday 15 June 2016 with one day exchange on Monday 13 June 2016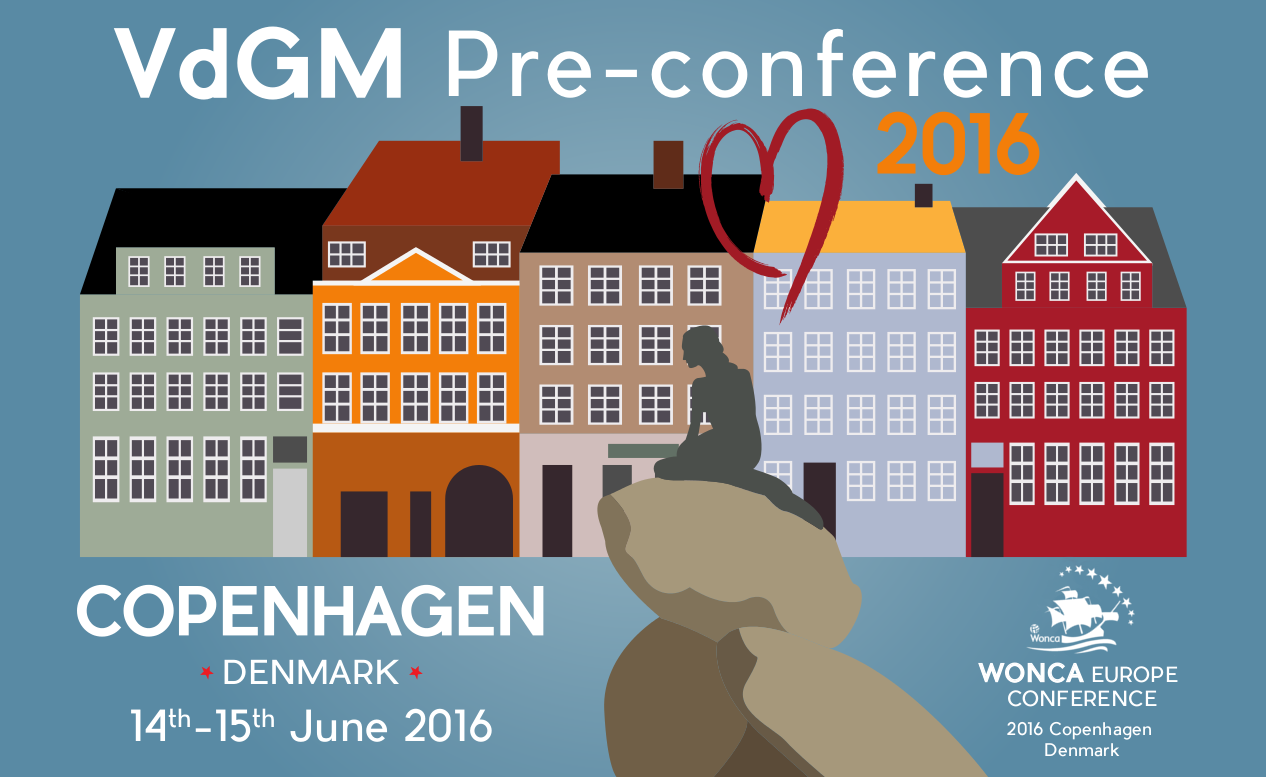 Once again the Vasco da Gama Movement is happy to invite future and young family doctors to participate in Pre-conference activities in the days prior to WONCA Europe Conference 2016.

The Pre-conference on June 14 and 15 2016 will gather up to 200 young European future and young family doctors in a structured but informal meeting. The objective is to present you an international perspective on family medicine while meeting colleagues and future friends – with heads and hearts.

On June 13 June you will have the opportunity to come and visit a Danish GP through the VdGM Pre-conference Exchange. If you would like to learn about the Danish health system, especially primary health care, we have the privilege to offer a one day visit at GP clinics. We promise that you will meet very enthusiastic and inspiring Danish GPs. The exchange is limited to 30 participants. Please read more here.
The VdGM pre-conference is now booked to capacity, and unfortunately, we cannot meet further requests for registrations.
We hope to see you at the VdGM pre-conference in Prague next year.
Please note no refunds for cancellations made after May 22nd 2016.
Program for VdGM Pre-conference 2016
Tuesday 14th June 2016

08.00-09.00

Registration

09.00-10.00

Opening Ceremony

10.00-10.30

Keynote session: Per Kallestrup

10.30-11.00

Coffee break

11.00-12.30

Workshops – Council Meeting

12.30-13.30

Lunch

13.30-15.00

Workshops – Council Meeting

15.00-15.30

Coffee Break

15.30-17.00

Workshops – Council Meeting

19.00

Social Event

Wednesday 15th June 2016

08.30-09.00

Coffee break

09.00-10.00

Workshop Presentations

10.00-10.30

Coffee Break

10.30-11.00

Keynote session: Amanda Howe

11.00-12.00

Closing Ceremony

12.00-12.30

Lunch

17.00-

WONCA Europe Copenhagen
Practical Information
Contact information:
Hotel Accommodations
Much more to be announced later!